Here it is: a post about this year's reading challenge, which has become an annual end-of-year tradition that I hope functions as both a celebration of reading and an inspiration to set reading goals for the coming year. As I've written in previous years:
Reading is fundamental to my well-being. Challenging myself to read a book-a-week and to read a greater variety of books brings me joy, along with a sense of accomplishment, each year. 
I've also written about my struggles with reading, when I almost gave up on my reading goals. During the COVID-19 pandemic, especially while in quarantine, I found it difficult to focus on full-length books and mainly read magazine articles, short stories and poetry. In 2022 I had no trouble reading many books—I was facilitating two book clubs and reading for pleasure while traveling—but I didn't succeed in reading books in every category of the 2022 POPSUGAR Challenge. 
For a while I tried to match titles to the categories on their printable list. On the Monday after Thanksgiving weekend, when I received a notification that I'd reached my Goodreads goal of 54 books, I declared 2022 a win. As of today, I've read 59 of my 54-book goal (109%) and I'm fairly confident that I'll reach 60 books before the ball drops in Times Square, since I expect to read a book on Shabbat. It's a toss-up between Adverbs by Daniel Handler (aka Lemony Snicket), which I picked up at the library yesterday, and The Dry by Jane Harper.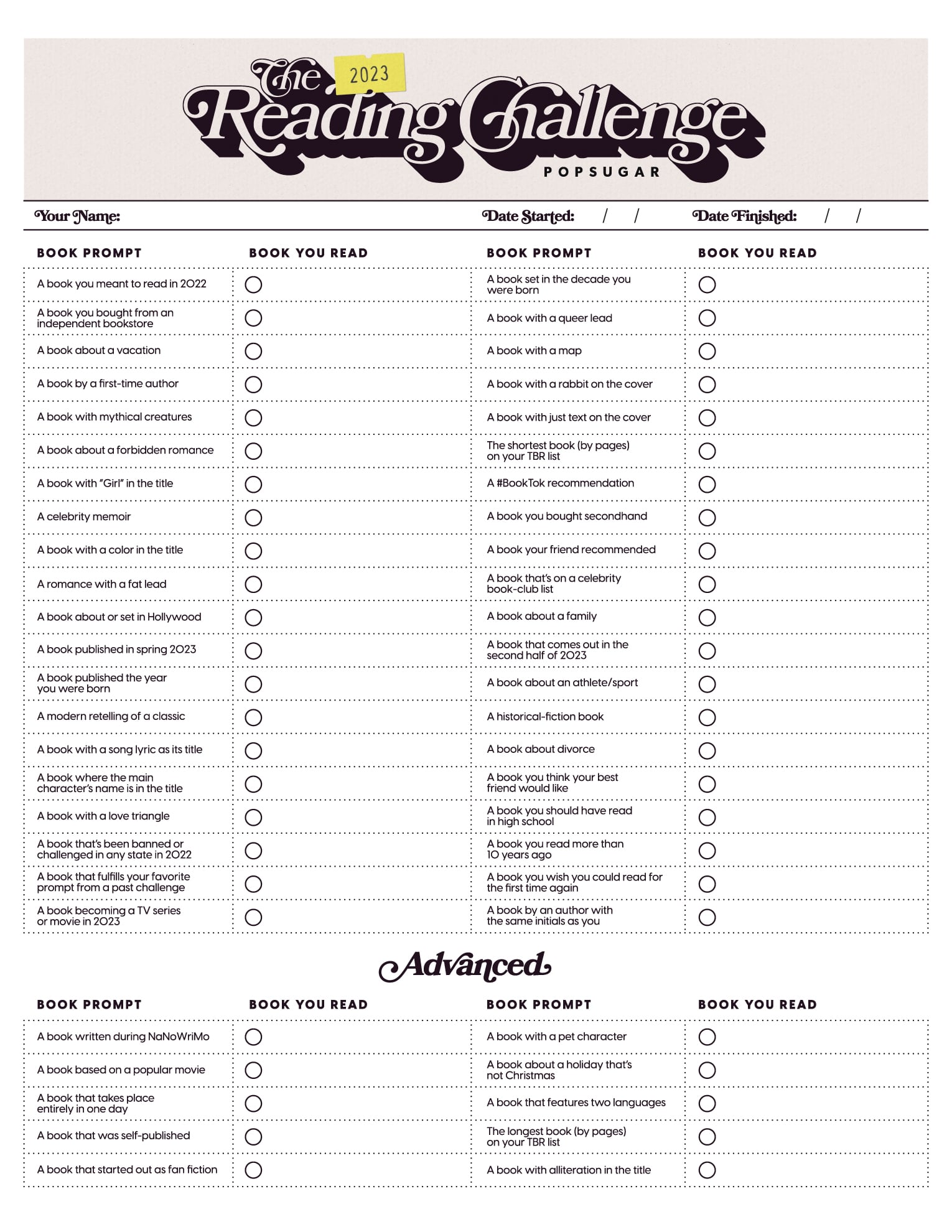 I'm already thinking about my reading goal for 2023. 60 seems too many; maybe I'll read my age instead. I'm excited to see POPSUGAR's user-friendly chart and friendly reminder that the goal is for folks to have fun and diversify their reading choices.
Happy Reading New Year!